View their website: www.natureobservations.com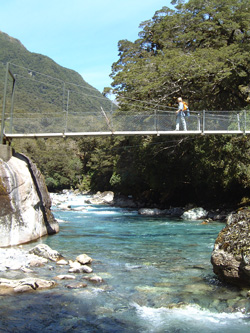 Nature Observations welcomes you to Fiordland National Park, part of the Te Wahi Pounamu World Heritage Area of southern New Zealand. This is a showpiece for planet Earth, one of the last true wildernesses not yet modified by human influences.
Nature Observations are a local Te Anau operator based in the heart of Fiordland National Park. We know that our backyard offers a multitude of activities and we want to share our enthusiasm for its beauties with you.
Nature Observations specialty is Guided Walks in Fiordland National Park. Whether you call it Tramping, Trekking, Bushwalking, Hiking, or Guided walking we can provide you with a fantastic experience as you explore Fiordland National Park's Fabulous Tracks.